Ogłoszenie wygasło. Aplikowanie wyłączone.
O ofercie
Zdalnie
Gdańsk, Czesława Miłosza 9
MOŻLIWOŚĆ PEŁNEJ PRACY ZDALNEJ
Tak
Wynagrodzenie
16050 - 25000 PLN netto
Opis Oferty
SCALA SENIOR DEVELOPER @ Scalac
WHO WE ARE?
For 7 years, our international team of over 100 developers has been helping large and small companies (from FinTech, Blockchain, eCommerce sector) develop their IT projects. We helped customers like Kreditech, Bexio, Tapad, Qvantel, and Cryptonomic. We have a 5/5 score on Clutch - check it here.
For our clients, Scalac's teams are delivering exceptional tech skills, with a lot of empathy, as one of our customers said himself here.
WHO ARE WE LOOKING FOR?
SENIOR SCALA DEVELOPER, with:
At least 3 years of Scala experience
At least 5 years of programming experience
With us, you can make a difference and have an impact on the development of great software like end-user systems, streaming platforms, reactive distributed systems, and many more using pure functional programming!
WHAT SALARY CAN YOU EXPECT?
16 050 to 25 000 PLN net/month on B2B (or equivalent currency in USD/EUR)
It varies and depends on your experience and skills and grows alongside your skills. You can count on regular and open discussions. We take a transparent approach to that matter. Contract of employment is also possible (Poland).
WHAT ARE THE BENEFITS?
4000 PLN* net dedicated to your personalized development budget
3 additional development days off
Holiday bonus (21 days, B2B)
National holidays bonus (depends on location, B2B)
1000 PLN* net dedicated to language skills development (English)
Unlimited book budget
You choose the equipment you want to work at. We make sure it's the best one and update it regularly.
*or equivalent currency in USD or EUR
WHICH AREAS WILL BE TOUCHED BY YOUR DEVELOPMENT PATH?
Join us and with us and give yourself a chance to touch cutting edge technologies.
Scala ecosystems: Akka , ZIO, Typelevel
Libraries: Akka, ZIO, Cats, Spark, Play, Slick
DBs: RDBMS, MongoDB, Redis, Cassandra, Elastic Search
Messaging: Kafka, RabbitMQ
Architecture: Microservices, DDD, Event Sourcing, CQRS
Cloud providers: AWS, GCP
Infrastructure: Docker, Kubernetes, Terraform
WHAT DO WE EXPECT FROM YOU?
Good programming and testing practices.
Excellent communication skills, so you can communicate well with the technical team and our clients.
English at an advanced level as our clients are from the US (Silicon Valley) and West Europe.
A proactive approach, can-do attitude, growth mindset, problem-solving skills, and being a real team player.
Independence in your tasks and decisions while keeping the rest of the team in mind.
HOW WILL YOUR WORKING DAY LOOK LIKE?
Flexible work mode. Remote work. Imagine starting your workday when you are completely rested, no need to get up early because you have the possibility to choose your own working hours. You can work fully remotely or choose the hybrid model. You can go to the office or stay at home. We will gladly assist you in retrofitting your home office. You can also work from our beautiful office in Gdańsk or from a coworking space, which we can organize.
Unforgettable team meetings No comments at all. Join us and try!
Knowledge sharing Imagine, every day you sharpen your Scala skills by working alongside the best Scala Engineers from all over the world. You participate in knowledge-sharing sessions called Pizza Days or internal training like Scala 3 conducted by certified trainers. You can use our knowledge base full of interesting materials.
Individually tailored development path Together we will set your development path and meet regularly for 1on1 discussions, where you will receive and give feedback. As we highly value your development we'll give you a dedicated budget of 4000 PLN per year and a possibility to develop in many roles - as a mentor (eg. during Scalac Summer Camp), tech recruiter, speaker, writer, etc.
Community Imagine, you can feel like a member of the Scala community, having a chance to be a part of open source projects like ZIO, attend meetups like Functional World Meetup hosted by Scalac, and conferences as a participant, or as a speaker - it's up to you!
RECRUITMENT
Our recruitment process has 4 stages:
Discovery talk with HR (around 30 minutes)
Technical task
Technical talk with our developer or our client (depend on the task result) (around 1 - 1,5 hours)
Final talk with Head of People (around 30 minutes)
After technical steps, regardless of your evaluation, you will receive clear feedback from us!
Benefity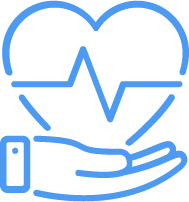 Opieka medyczna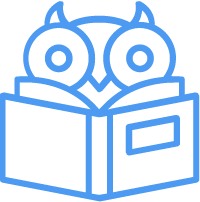 Budżet szkoleniowy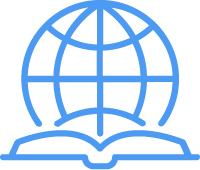 Nauka języka obcego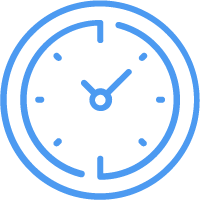 Elastyczny czas pracy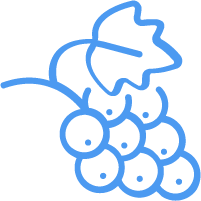 Owoce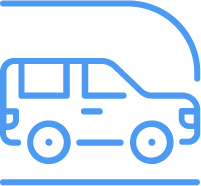 Darmowy parking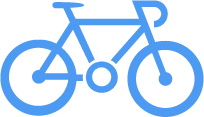 Miejsce na rower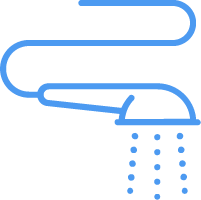 Prysznic